Cobscook Bay Music Tenth Anniversary!
the Ticket Booth is Open!

Yes - it really has been ten years! Well, ok, technically not to the day. The first concert was actually in September, but I may have started the web site ten years ago. I'll have my research staff look into the official time sequence. In any case, I'm beyond thrilled to announce this milestone, and of course thank all of you and my wonderful accomplices, Bonnie Beard and Shanna Wheelock, for helping me add to the Lubec music cornucopia. Even better, it's been ten years since I moved to Lubec permanently, a dream I'd only imagined.
First concert of 2019 - April 27 - thanks to Debra Cowan and John Roberts for a delightful evening in Scotland, the Hebrides, New Zealand, Australia, and places in between!
Tickets/Reservations:
Friday, June 28 - House Concert
Saturday, June 29 - Crow Town Gallery
Sunday, June 30 - LAMPS/LCOC Workshop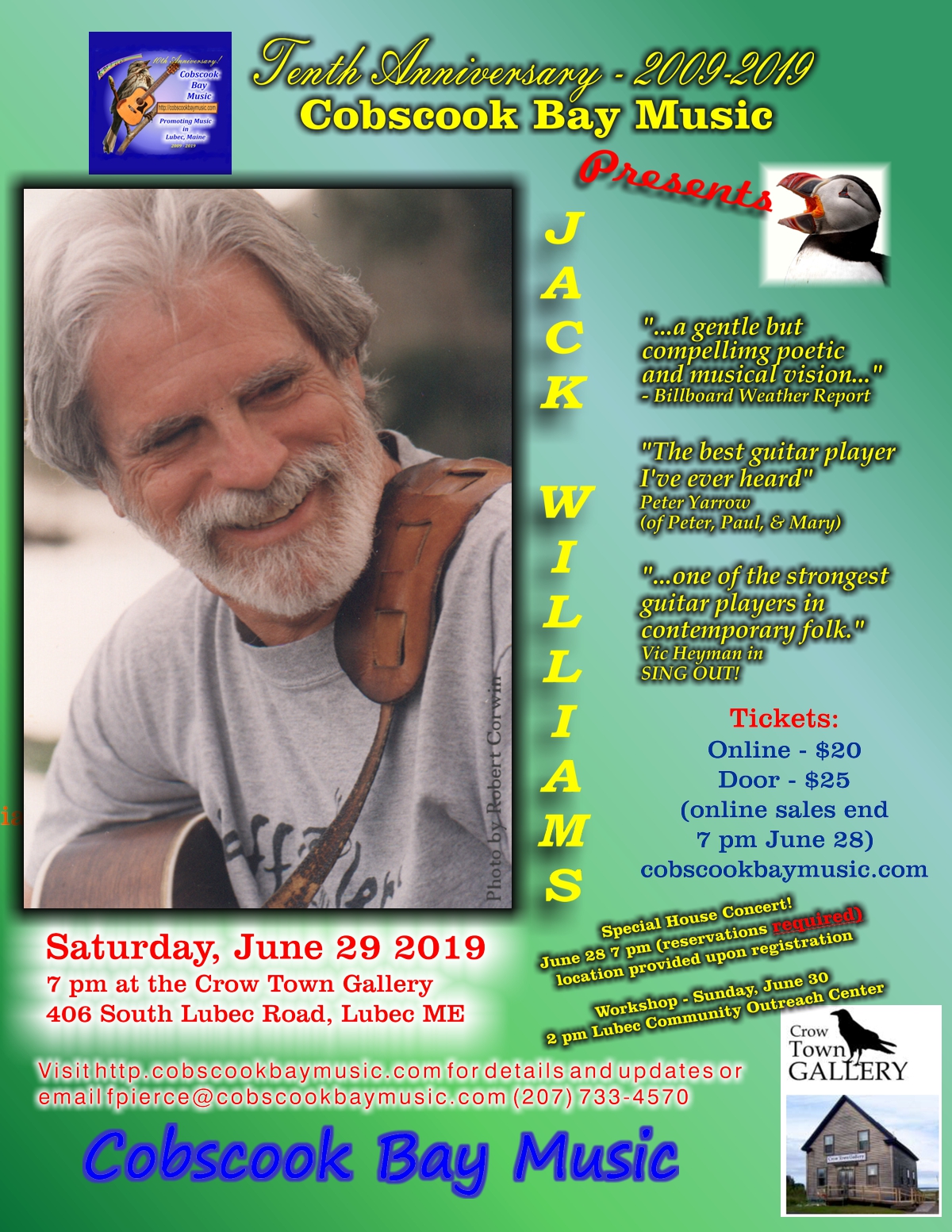 This is an updated version of the very first CB Music flier from 2009 - no doubt a collector's item. Help us get the word out and fill these concerts, please! Download and distribute a hi-res jpg here.