As his album title and self-description implies, Bob is from Lunenburg, NS. Back when our two countries were on speaking terms, Bob discovered CB Music and we became instant friends and he became a regular visitor/performer at the Gallery, the Puffin Room, and even a couple of appearances at the Campobello Fog Festival. Visit Bob's web site - http://bobardern.ca/ or you can go directly to his Band Camp site - https://bobardern.bandcamp.com to acquire his great CDs.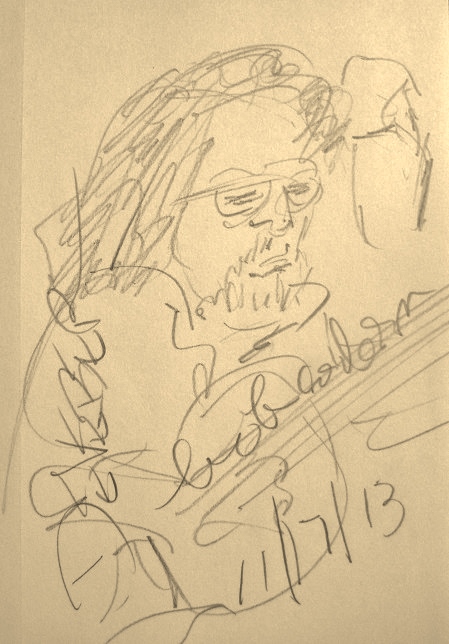 Thanks to Peter DeVeber
Here's a sketch my friend Peter DeVeber did from a video of Bob's first visit, back in 2013.
And my favorite video with a few photos I added. Being a student of WWII and having spent a bit of time at sea on destroyers and such, "Convoy" moves me deeply, and Bob captures the longing, loneliness, fear, and relief of safe harbor so well.